Pricing
HK$268.00
selling price
HK$268.00
unit price
每
優惠
sold out
WHAT IT'S FOR

• Deep Hydration and Moisture

• Repairing Damaged Skin

• Skin elasticity, suppleness and glow

• Fine Lines and Antiaging

• Assisting with overall Skin Health.
Delivery Policy

1. Free Shipping within Hong Kong, Macau and Taiwan with purchase of HK$380 or over.

2. Free Shipping Overseas with purchase of USD200 or over.

3. Orders will be dispatched 1-2 working days upon full payment.

4. Customers bear the risk of mailing, such as: shipping delay, damages and loss, etc., Crystal Mask will not bear any responsibility and loss once shipment is dispatched.



Return Policy

In order to maintain the quality of products and services, Crystal Mask will perform quality control inspection before shipment.

If you find a quality problem within seven days after receiving the shipment, you can request for an exchange. Only under the following circumstances that refund and exchange cannot be arranged:




1. There is no quality problem with the product.

2. Any free product or trial products.
<tc>Share</tc>
查看完整資訊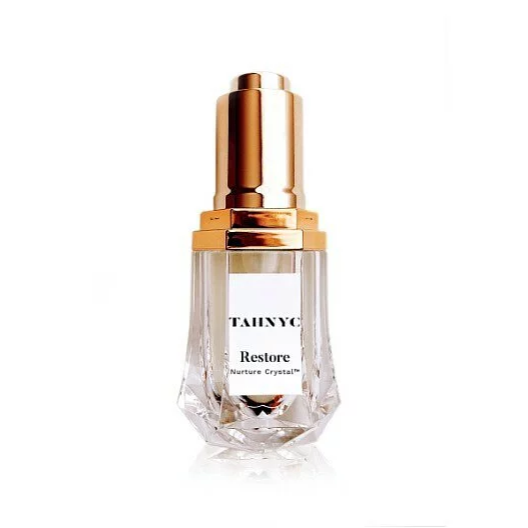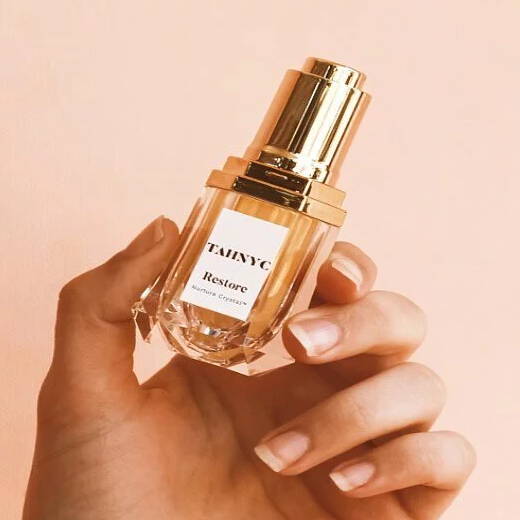 Rstore is a concentrated natural formulation focused to intensively and deeply repair while hydrating, promoting elasticity and addressing the signs of aging. With a potent complete take on a highly effective antiaging classic, Rosehip, Restore combines all sources of Rosehip, the seed and the fruit with Organic Cherry Kernel which just like Rosehip is intensively rich in Vitamin A and C, Avena Sativa which is rich in Ceramides to help skin heal, sugar cane Squalane and Jojoba to restore suppleness and glow naturally stimulating collagen production and caring for fine and deep lines. Our Nurture Crystals are nourishing formulations focused on effective classic staples, phytonutrients and unexpected timeless actives, balanced for everyday use and with respect for choosy skin. Our overall goal with every formula is that skin is cared for and nourished but not overwhelmed.
WHAT IT'S FOR
• Deep Hydration and Moisture
• Repairing Damaged Skin
• Skin elasticity, suppleness and glow
• Fine Lines and Antiaging
• Assisting with overall Skin Health.
GOOD TO KNOW
Vegan . Water Free . Cruelty Free . Naturally Derived . Restore combines all parts of the Rosehip plant.
INGREDIENTS
Jojoba Esters, Rosa Mosqueta (Rose) Hip Seed Oil, Organic Rosa Mosqueta (Rose) Hip Oil, Organic Prunus Avium (Cherry) Kernel Oil, Naturally Derived Dodecane, Sugar Derived Squalane, Avena Sativa (Oat) Kernel Oil
TEXTURE & SCENT
Silky weightless and is completely absorbed by the skin. Restore has a sweet cherry scent with subtle tea like undertones. Once absorbed the scent disappears. Rosehip itself does not smell like roses, it has a woodsy, freshly brewed tea like earthy scent.
HOW TO USE
Apply in the AM and PM after all Serums in leu of a Moisturizer there's no need for the skin to be dry. Dispense 1-2 drops onto your fingertips, spread the liquid between fingertips of both hands and gently pat into face. Don't spread or rub it into your face, just gently press into face.
Conscious Powerful Clean Beauty.
We create powerful all active filler free skincare to replenish and activate the skin's natural function while giving you full and complete skincare control. We are made without parabens, sulfates, phthalates, colorants and fragrances.Our products are ethically made in USA, cruelty free and are not tested on animals.Transparent Beauty. Powerful Ingredients. Healthy Skin.
10ml
<tc>Recommended Product</tc>