Pricing
$58.00 USD
selling price
$58.00 USD
unit price
每
優惠
sold out
*The expiry date of the 600-second Pink Crystal First Aid Mask is October 19, 23
Set includes:
600-second crystal first aid mask 1 box of 5 pieces [3 options]

Sterilizing and Repairing Hand Cream 50ml

360° Beauty Spray 54g [2 types to choose from]
Delivery Policy

1. Free Shipping within Hong Kong, Macau and Taiwan with purchase of HK$380 or over.

2. Free Shipping Overseas with purchase of USD200 or over.

3. Orders will be dispatched 1-2 working days upon full payment.

4. Customers bear the risk of mailing, such as: shipping delay, damages and loss, etc., Crystal Mask will not bear any responsibility and loss once shipment is dispatched.



Return Policy

In order to maintain the quality of products and services, Crystal Mask will perform quality control inspection before shipment.

If you find a quality problem within seven days after receiving the shipment, you can request for an exchange. Only under the following circumstances that refund and exchange cannot be arranged:




1. There is no quality problem with the product.

2. Any free product or trial products.
<tc>Share</tc>
查看完整資訊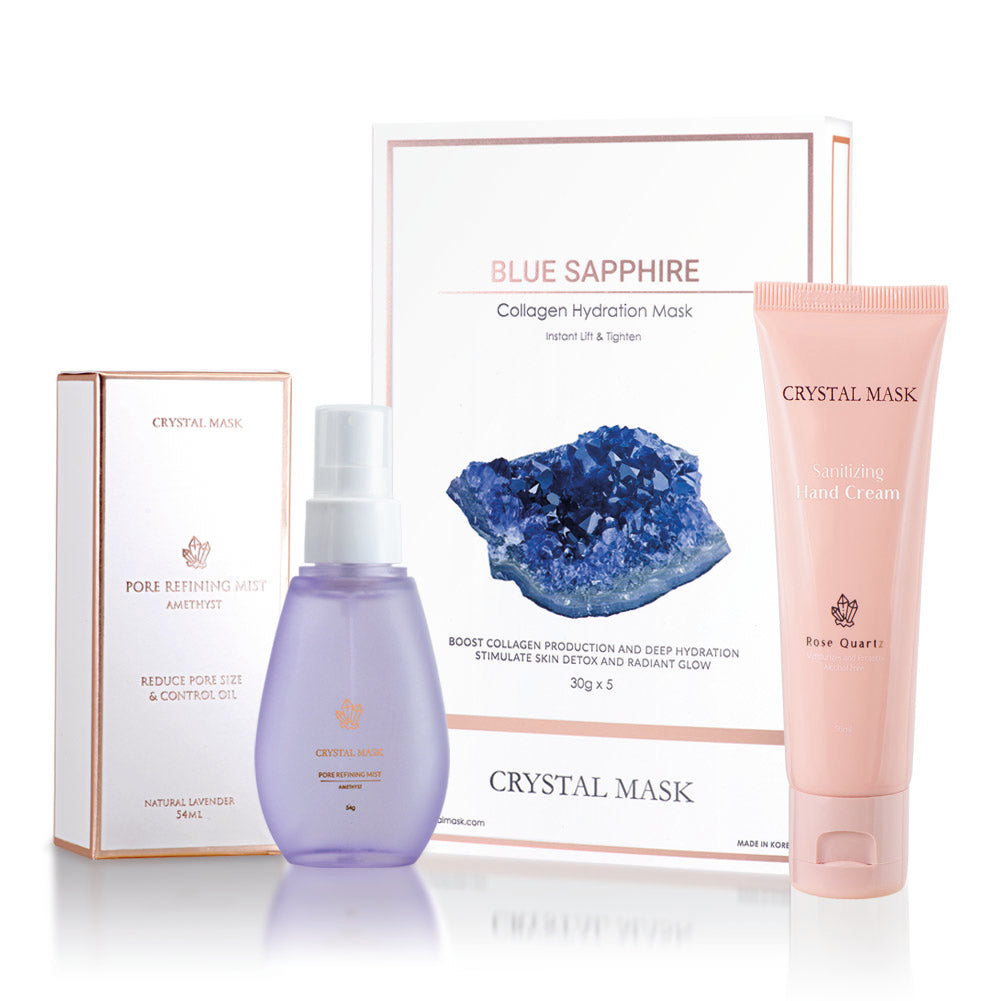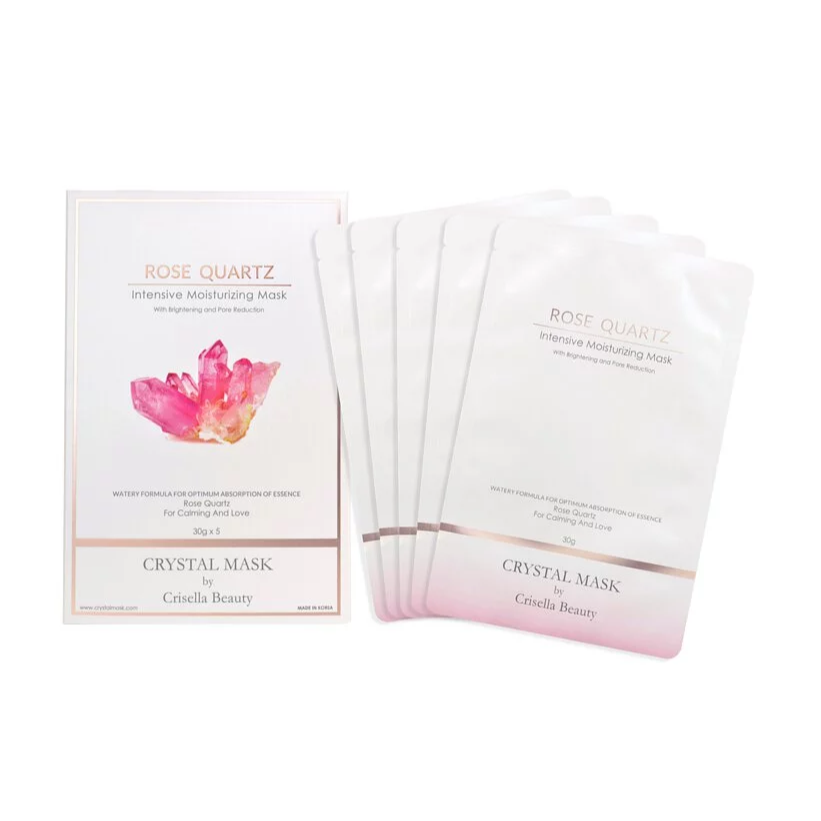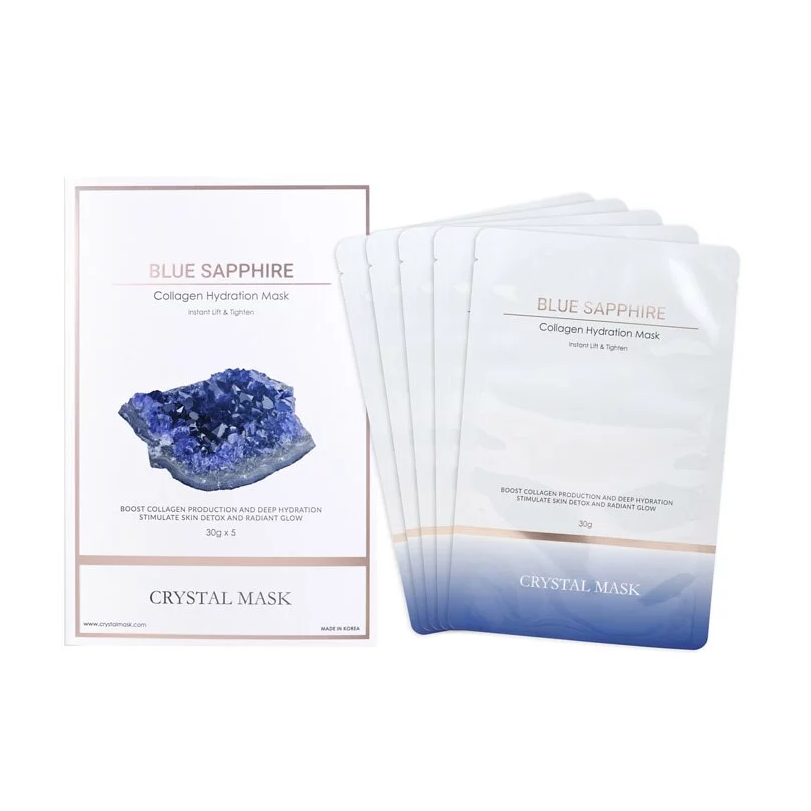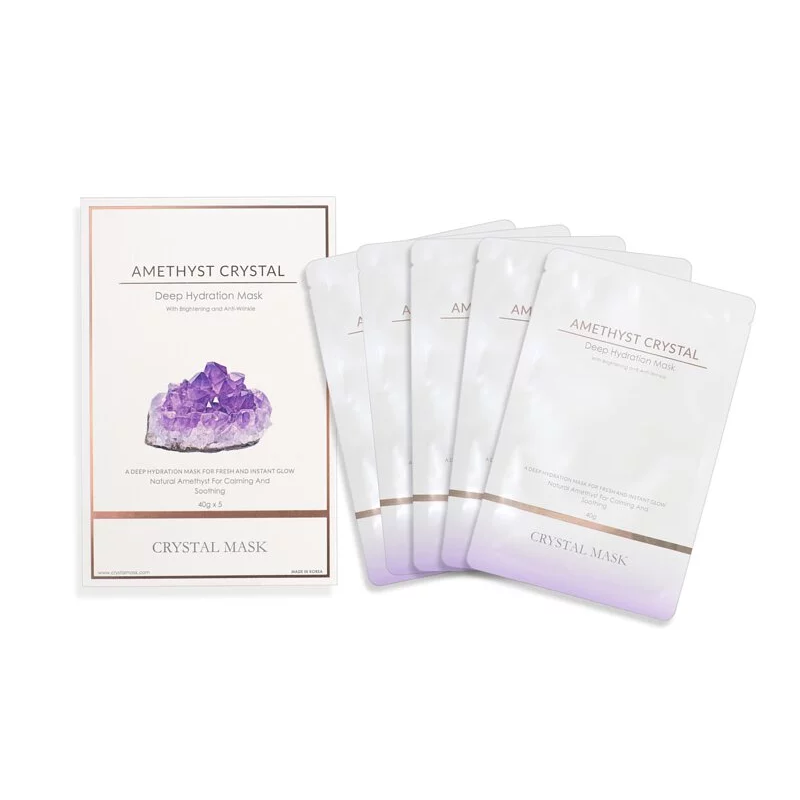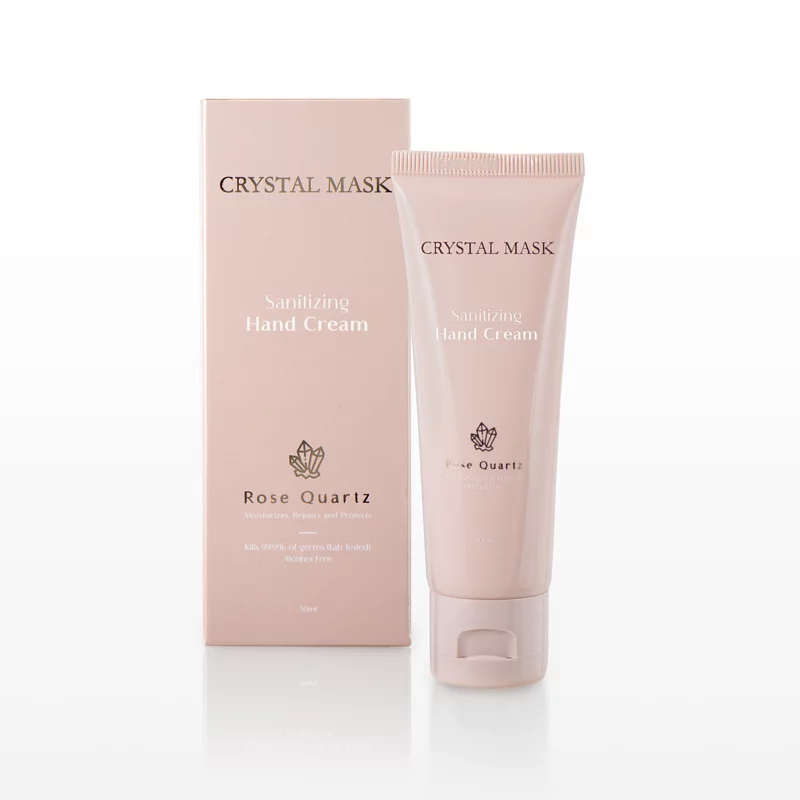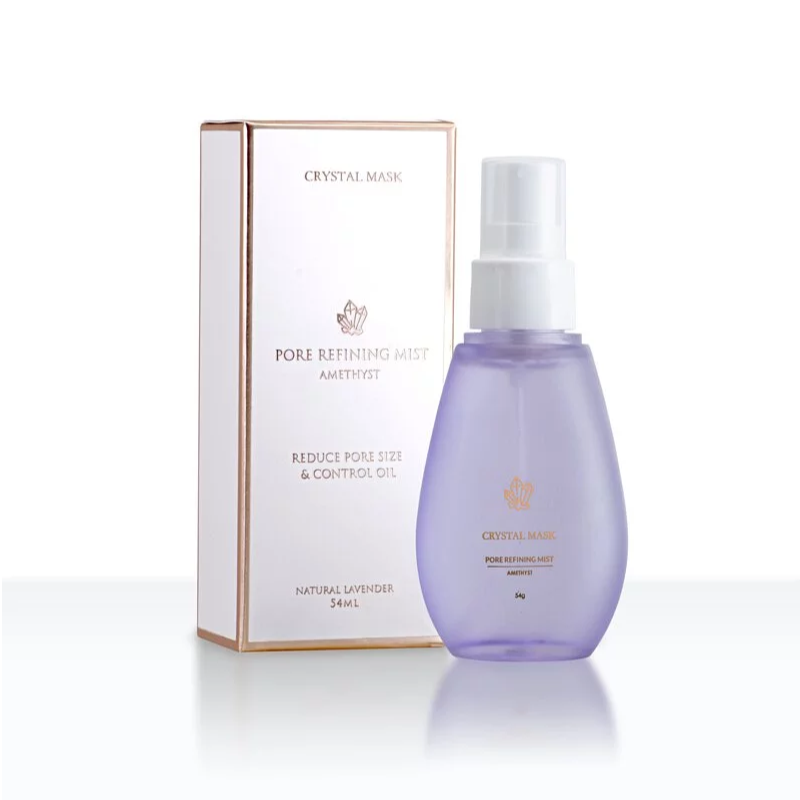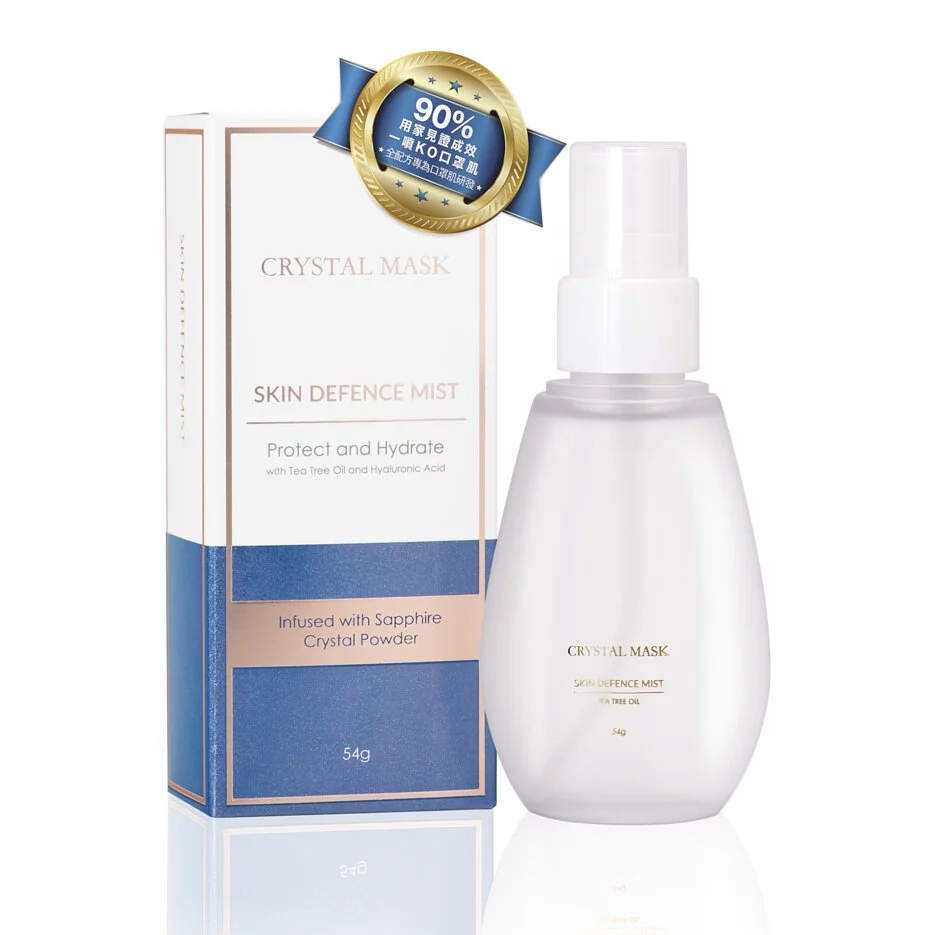 1. 600sec Crystal SOS Mask (Choose 1 from 3)
Effects:
✔Intensive Deep Layer Hydration (2X!)
✔Instant Lift【Blue Sapphire】
✔Pore Reduction【Rose Quartz】
✔Whitening and Reduce Fine Lines【Amethyst】
Key Points:
✔Premium facial mask made in Korea
✔Infused with natural amethyst crystal
✔Mask sheet is made from 100% natural fine fibers of cotton seed.
✔No artificial fragrance/ No animal testing
✔Loaded with nutritious goodies for the skin
2. Sanitizing Hand Cream with Rose Quartz
Sanitize, Repair and Moisturize 3-In-1!
Key Points:
✔Alcohol-Free
✔Lab Tested to kill 99.9% of bacteria and virus
✔Anti-bacterial effect to last at least 3 hours
✔Infused with Rose Quartz crystals to improve circulation and enhance absorption of nutrients
✔With special Jojoba Oil to strengthen skin barrier and protect skin from frequent use of sanitizing spray (Clinical tested)
✔Added Vitamin B3 and B5 to Hydrate and Lock in Moisture
✔Hypoallergenic(Clean Beauty, Vegan):Suitable for all skin type
✔Made in Hong Kong
Ingredients:
✔Special Jojoba Oil: Moisturizing , Improve Barrier function and Repair Dryness caused by frequent use of alcohol spray
✔Vitamin B3+B5: Hydrate and Lock in Moisture
✔BKC (Benzalkonium chloride): an organic salt that has anti-bacterial properties, an alternative to ethanol based active ingredients
✔Rose Quartz: Soothe and Revitalize
Scent:Garden Mist (Pink Lotus)
The scent begins with a gentle veil of oriental citrus(mandarin, grapefruit and lemon) and dewy notes (mineral water and rain), with a heart of aquatic floral of pink lotus, rose and some green notes (Jasmine, Mint, Rosemary, Bamboo).
50ml
3. 360° Serum Mist (Choose 1 from 2)
Effects:
✔Reduce Pores Size
✔All Day Oil Control/ Sebum Control
✔Anti-inflammation
✔Instant Hydration
Key Points:
✔The first skincare product specially developed for mask
✔Compact design, easy to carry, spray the mist anywhere, anytime
✔90% users witnessed improvement of skin in 7 days
✔All Natural Ingredients
✔ No Alcohol
How to Use︰
✔Spray mist on face before wearing surgical mask: Helps with maskne
✔After putting On Make-Up: Helps to set make up as the mist is very fine and help skin to maintain healthy oil/ water balance
✔Before applying Cream: Use the serum mist as your Toner
54g
<tc>Learn More our Mask</tc>
<tc>Learn More our Serum Mist</tc>
Pricing

$20.00 USD

selling price

$20.00 USD

unit price

每

Pricing

$20.00 USD

selling price

$20.00 USD

unit price

每
<tc>Learn More our Hand Cream</tc>
Pricing

$78.00 USD

selling price

$39.00 USD

unit price

每

Pricing

$39.00 USD

selling price

$20.00 USD

unit price

每